Channel Programmes Exec Retail (российский офис Apple)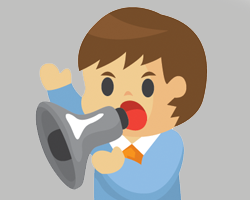 Drive above-market sales growth through the planning and execution of best-in-class channel programs. This would include retail development and design, new store openings and on-going traffic generation programs. Programs should drive new customer acquisition within competitive retail environments through Apple's channel partners.
This role will have a one-to-many relationship, with the channel, and key internals both at local and European level. Applicants must have a strategic mind-set, with several years experience working in a trade-marketing environment.
Key Qualifications:
Experience of trade / channel marketing working with a strong brand preferably in multi-country environment;
Financial planning experience, with understanding of budget limitations and management;
Excellent customer-facing presentation skills, with professional communication skills;
Ability to apply marketing theories for practical application in the Channel;
Appreciation of channel dynamics, strong commercial acumen and wealth of experience working with channel resellers;
Work to deadlines and under pressure with ability to focus on multiple projects simultaneously;
Strong understanding of branding, scalability and event production processes;
Organized, confident and forward thinking with project management experience;
Strong planning and organizing skills;
Customer focus;
Sense of humour and patience;
Able to work as part of complex teams;
Able to remain flexible to accommodate the team's demands, which can change at short notice;
Ability to travel in the region on short notice.
Key Relationships
Sales / retail teams at country and European levels;
Channel Programs team;
Marcoms/PR team;
Finance;
Partners and Retailers;
Third Parties.
Key Performance Indicators
Customer / sales / line manager & peer feedback;
Increase share of voice in Retailer communication and Sales at assigned Retailers;
Timely and accurate ROI reporting each quarter to measure programs and sales impact;
Footfall traffic / volume at product demo events;
Effective management of programs and events.
Description
Key Responsibilities:
Management and control of joint market offering plans and quarterly marketing development budgets;
Driving sales programs into the Channel through best-in-class marketing campaigns including events, awareness activities, traffic generation and new store openings;
Set objectives, plan, execute and measure scalable marketing programs aligned with brand guidelines, maximizing product presence and driving cost-efficiencies;
Coverage planning and store development, driving world-class merchandising, customer experience, events and traffic generation;
Manage associated budget limitations, maximizing cost efficiencies, post-activity evaluation to measure ROI and drive future programs;
Act as marketing consultant to the Channel, advising on current and enhanced strategies to win incremental business, ensuring compliance with sales programs;
Maximise impact of events and new product launches within Retailers communities, and capitalising third party opportunities;
Liaise with European teams to ensure consistent delivery of message, and overseeing the implementation of strategies in Russia;
Work with internal sales teams, Marcom, PR and Sales Planning and Support ensuring all activities align with brand guidelines and maximize product presence;
Evangelising the use of Sales extranet when available as the primary communication vehicle to the Channel;
Write and communicate quarterly Marketing Plan liasing with the Sales team and with the EMEA groups for approval, cascading appropriately to channel partners and internals;
Plan, communicate and maintain activity reseller pipeline, activity and team planners, ensuring timely organization and distribution of event stands and marketing collateral.
Education
A master degree in marketing with relevant channel programmes implementation experience is required.
Fluency in Russian and English is a must.
Контакты:
Резюме необходимо подать на сайте компании, предварительно зарегистрировавшись.
Подпишись и регулярно получай свою порцию полезных статей для развития бизнеса в интернете
Более 2000 человек уже подписались